Why Tonies are a Great Toy for Autistic Children
Tonies are a unique system of audio toys that aim to promote independent play and imagination in children. They centre around a Toniebox – a soft plastic cube speaker that plays audio content when different character tonies are placed on top. By simply placing a tonie on the box, kids can listen to stories, songs, sounds and more for hours of entertainment.
In recent years, Tonies have become an extremely popular toy among families with autistic children due to their simplicity and ability to hold a child's focus for long stretches of time.
The company has also partnered with the National Autistic Society in the UK to better understand how their products can benefit children on the spectrum.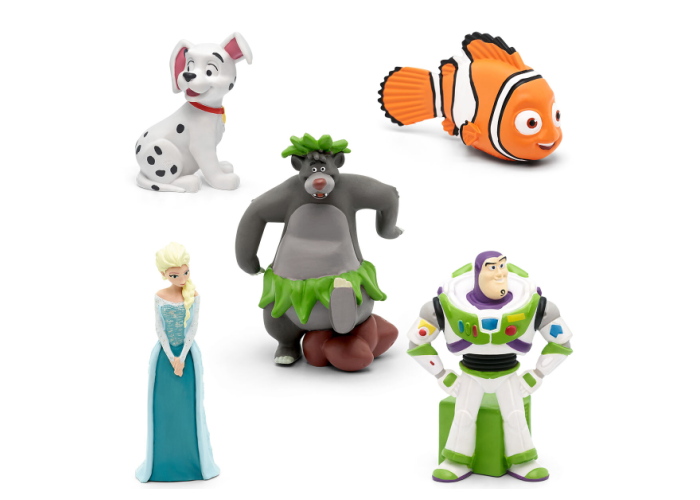 Why Tonies Work Well for Autistic Kids
There are several key reasons why Tonies excel as a toy for autistic children compared to alternatives:
Promotes Independent Play
A major challenge for many parents is finding toys that their autistic child can engage with independently without needing constant parental supervision and assistance.
Tonies are designed to be very simple to operate – just place on top of the Toniebox and it starts playing. There are no complex controls, settings or interfaces. This allows even very young autistic children to access hours of entertainment completely independently.
Parents report Tonies hold their child's attention for far longer than alternatives. And since play is self-directed, parents get a very welcome break while kids stay happily occupied.
Holds Focus and Interest
Children on the autism spectrum often struggle maintaining interest and focus on a single activity for an extended period. They tend to flit quickly between stimuli unless something truly captures their imagination and senses.
The audio-based Tonie system seems to achieve this remarkably well. Parents note their autistic children become almost hypnotically engaged listening to Tonies, sometimes for hours on end without break.
The rich sounds and voices, paired with tactile plastic characters seems to hit the sweet spot in terms of sensory input. Some report their children listening to the same Tonie over and over but remainingcaptivated each time. This is very rare for an autistic child and a toy.
Calming and Soothing
In addition to prolonging focus and attention, many parents note Tonies have a markedly calming effect on their kids. The immersive audio stories promote sitting still and listening intently rather than running around.
The predictable nature of hearing the same story is also comforting. And the soft, rounded Toniebox has a soothing tactile quality little hands love. Parents of children who struggle with anxiety, overstimulation and meltdowns report the toys help relax kids before bed or when emotions run high.
Promotes Communication
By capturing childrens imagination and interest so intensely, Tonies often help encourage communication in kids who normally struggle to engage verbally. Their favorite characters and experiences with the toy gives them motivation to communicate.
Parents note their normally non-verbal children starting to make sounds and say words related to the Tonies characters and stories for the first time. And they have context to start simple conversations about what they're listening to.
Fun for the Whole Family
Beyond the direct benefits for autistic kids, parents love that Tonies provide entertainment the whole family can enjoy. Siblings can share the experience of listening together. And there's no complex skill or coordination required for basic operation, allowing kids of all abilities to share.
Even parents relish taking a break to get immersed in an audio story alongside little ones busy listening with joy on their faces!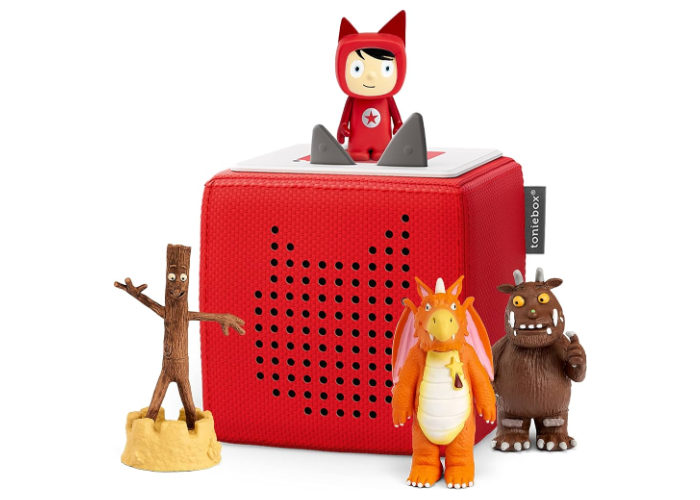 Tonie Ecosystem Offers Flexibility and Variety
While the standard Toniebox with a few plastic character Tonies is engaging on its own, the real power comes from the wide variety of expansions available allowing kids to tailor the experience to their unique needs and tastes.
Hugely Diverse Content Library
The standard Toniebox comes empty and parents must purchase additional audio content Tonies to play. This ultimately benefits autistic kids by allowing total personalisation of subject matter to match special interests.
The Tonies online store has an ever expanding catalog of licensed audio content covering virtually any interest children may develop. This includes popular shows like Peppa Pig, histories, nature sounds, classical music and much more.
If they obsess over construction vehicles, planes or animals for example, matching Tonies will capture attention. And having a library to rotate maintains novelty and surprise.
Creative Tonies
In addition to licensed content, Tonies offers Creative Tonies which allow recording custom personal audio directly onto the toy. Grandparents can record bedtime stories, parents can give words of encouragement and kids can let imaginations run wild. Many autistic children love listening back to their own voices and creations.
Accessories
The Toniebox itself is upgraded over time with different accessories to keep the system novel. This includes additional speaker cubes allowing more children to listen simultaneously with their own character on top.
There's also carrying cases for taking Tonies on the go and even a Toniebox with an LCD screen for following visual stories synced to audio. Accessories maintain newness while keeping the underlying simplicity autistic kids depend on.
Affordable "Pay As You Go" Model
Collecting Tonies with enough variety to keep autistic children engaged long term can certainly add up financially. Thankfully the company allows parents to pay and acquire content gradually over time to match needs and budgets.
Rather than demanding a huge upfront investment, parents can buy a starter set, then add more Tonies periodically like DLC for a video game. This ensures kids have enough novel experiences without breaking the bank all at once. It also allows tailoring purchases to the child's unique interests as they evolve rather than guessing everything they may like upfront.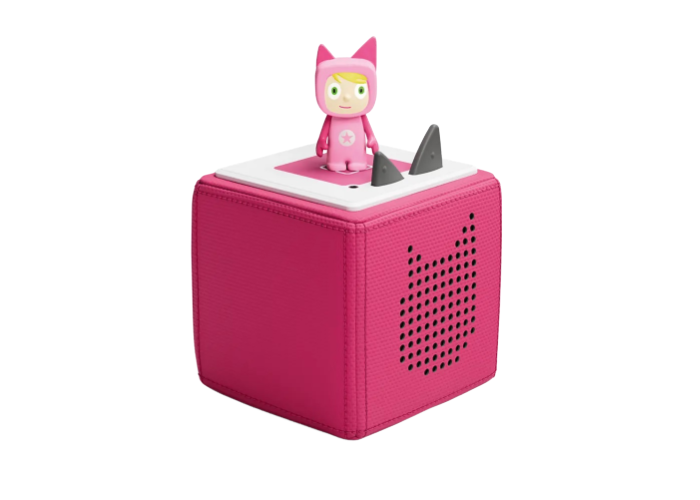 Tonies Offer Real Benefits for Autistic Children and Busy Parents
In the few years since their introduction, Tonies have made a hugely positive impact on many families with autistic children owing to their sensory-based simplicity and engaging audio content.
The screen-free independent play promotes extended focus, imagination exercise and soothing calm otherwise challenging for kids on the spectrum to achieve with alternatives. Shared immersive audio stories also encourage family connection.
Meanwhile the ever expanding world of customisable audio Tonie "episodes" allows parents to gradually invest in content tailored to their child's unique passions and developmental supports. Truly making Tonies a toy that seems to grow alongside an autistic child through all stages while keeping them happy and positively stimulated throughout.
Toniebox – A Key Supporting Element in an Autistic Child's Development
With dedicated research and partnerships, continual content innovation and an affordable pay-as-you-go model, Tonies go above and beyond as an audio toy to aid autistic childhood development in essential ways few competitors can match. They will only further cement themselves as a top toy choice among parents of autistic children for years to come.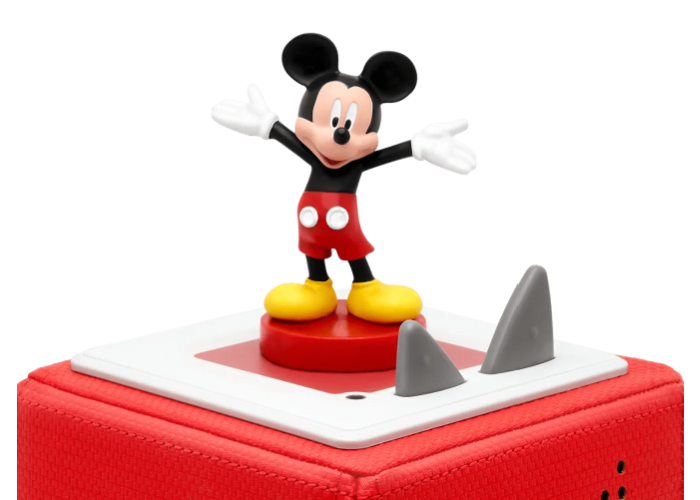 Frequently Asked Questions
Here we answer your frequently asked questions about Tonies for Autistic Children.
What age range is the Toniebox designed for?
The Toniebox is suitable for children aged 3 and older, offering an enriching experience for independent play. Younger children can also enjoy it with adult supervision. It's a perfect platform for introducing favourite characters in storytelling​​.
Can my child use the Toniebox independently?
Definitely! The Toniebox is designed for kids aged 3 and up, featuring user-friendly controls for independent play. Your child can fast forward, rewind, and switch between Toniebox characters effortlessly​​.
Is the Toniebox portable for on-the-go use?
Yes, its portability keeps kids entertained on the go. The Toniebox only requires Wi-Fi for initial setup and adding new content, making it an ideal travel companion​​.
Does the Toniebox Starter Set include characters?
Each Starter Set comes with a Playtime Puppy Tonie and options to include favourite characters like Peppa Pig in the bundle, enhancing the listening experience​​.
How does the Toniebox benefit autistic children?
The Toniebox is a great tool for autistic children, helping with language development through engaging favourite characters and stories, keeping them happily engaged and entertained​​.
Can the Toniebox help in calming autistic children?
Its screen-free, low-sensory design is great for creating a calming environment, perfect for independent play and ensuring happy parents by providing a soothing atmosphere​​.
Are there special content Tonies for bedtime routines?
Yes, the Sleepy Friends range and Nap Time collection feature calming content like lullabies, ideal for bedtime routines and keeping kids entertained until they fall asleep​​.
What is the tonies® x National Autistic Society partnership about?
This partnership aims to explore how Tonies' range can benefit neurodiverse children, with favourite characters and Toniebox characters tailored to their needs​​.
How does the Toniebox encourage active listening in children?
The Toniebox promotes active listening through its storytelling with favourite characters and musical content, ensuring kids entertained and engaged​​.